Sponsored Article
Park Systems, World Leading Manufacturer of Atomic Force Microscopes Receives KOSDAQ's the Best Next-Generation Company Prize
Park Systems was awarded The Best-Next Generation Company Prize from the Korea Exchange trading board KOSDAQ during the 8th KOSDAQ Awards Ceremony held June 23, 2016. Park Systems was selected from more than a thousand publicly traded corporations in KOSDAQ by the committee comprised of MOTIE (Ministry of Trade, Industry and Energy), the Financial Supervisory Board, Korea Exchange Board, and the related academia members to receive the award.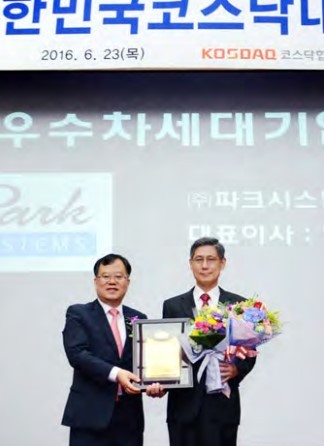 Dr. Sang-il Park (right), CEO and Founder Park Systems accepts The Best Next-Generation Prize at the 8th KOSDAQ Awards Ceremony held June 23, 2016
Park Systems was selected for their long history as a leader in atomic force microscopy, providing continuous nanoscale advances in both technology and products and for their solid business performance. In December of 2015, Park Systems became a publicly traded company on KOSDAQ and received "AA" from two separate rating agencies on advanced technologies, becoming the first company listed on the KOSDAQ in 2015 through the special technologies IPO program.
"Park Systems is honored to be selected from such a long list of excellent companies to receive this prestigious award as The Best Next-Generation Company by KOSDAQ," stated Dr. Sang-il Park, CEO and founder of Park Systems who worked as an integral part of the group at Stanford University that first developed AFM technology and created the first commercial AFM in 1988. "Our mission is to pursue continuous innovations for AFM technology as we take the next quantum leap forward in scientific discovery."
In 2015 Park Systems formed a partnership with IMEC, a worldwide nanoelectronics research center, for the next generation of nano-instrumentation for inline atomic force microscopy technology development. This partnership extends to a wide-ranging customer base from the global semiconductor consortium members and major institutions in the future.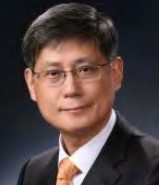 "Park Systems Is Honored To Be Selected From Such A Long List Of Excellent Companies To Receive This Prestigious Award As The Best Next-Generation Company By KOSDAQ"
"Our Mission Is To Pursue Continuous Innovations For Afm Technology As We Take The Next Quantum Leap Forward In Scientific Discovery."
Dr. Sang-Il Park, CEO And Founder Of Park Systems
About Park Systems
Park Systems was founded in 1997 and holds 32 patents related to AFM technology, including True Non-Contact Mode™ using decoupled XY and Z scanners, PTR measurements of HDD application, NX-Bio technology using Scanning ion conductance microscopy (SICM) on live cell, 3D AFM, and fully automated AFM operation software (SmartScan™). Park Systems's major customers include thousands of prestigious universities and international research agencies world-wide.